You may have noticed that things went pretty quiet on ViralNetworks these last few weeks… Well, there's a good reason for that! Our team has been working on the design and development of the new version of ViralNetworks. It will have a new design, a better usability and some great new features that we're sure most of you will love! Here is a preview of the new design: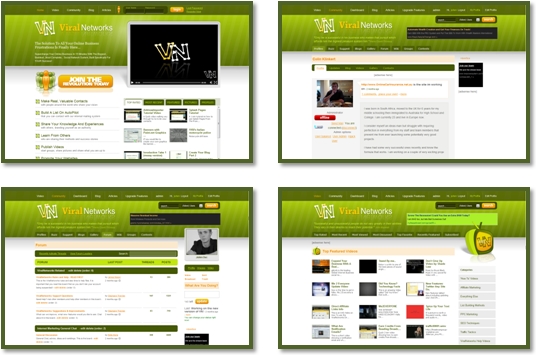 We can't wait to launch this new version but still have to work on it a little more. The wait shouldn't be too long though. We expect to relaunch ViralNetworks sometime in January. The beginning of 2010 looks very promising! We just couldn't find a better way to start the new year!
We'd also like to take this opportunity to thank all the members who have been supporting us and especially those who gave us their feeback and suggestions for improvement. Thanks a lot everyone! Only a few weeks to wait now… Get ready for a massive relaunch!
On a sidenote, for those who are wondering about November's payments, they will all be made next week to anyone with more then $10 pending for more than 2 weeks. Thanks for your patience!
Keep checking the blog for more news and updates!
Colin and Frank